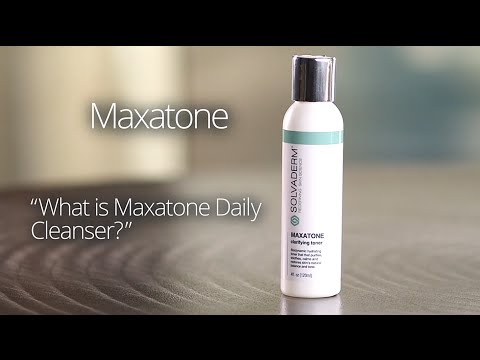 Revolutionizing
Cosmetic Dermatology
Discover Solvaderm's Professional Strength Products For Healthier And More Beautiful Skin.
Solvaderm Skin Firming Cellulite System is a two-step system specifically designed to reduce cellulite all over the body and make the skin firmer and more toned. Special ingredients work on the fat deposits under the skin, reducing the amount and the visibility of cellulite. It focuses on areas which are problematic in terms of cellulite, like the hips and the thigh area. It also has powerful hydrating properties, providing the skin with additional moisture and softening and moisturising the skin. This is a problem-specific regimen designed for women who are concerned about cellulite and other bulges in the skin.
Usage
Apply Maxatone to the skin with a cotton pad, using gentle circular motions.
Massage a generous amount of Cellmaxa into any areas of the body where cellulite occurs. Use twice a day for best results.
Ingredients
Maxatone

Witch Hazel Extract: a natural astringent, Witch Hazel helps to draw out impurities from the pores, reducing the risk of acne breakouts. With the ability to regulate the skin's oil production, it keeps the complexion balanced and free from excess greasiness.
Yarrow Extract: aside from its skin toning properties, this ingredient helps fight blemish-causing bacteria to keep the complexion clear and radiant.
Hyaluronic Acid: best known as an intensely hydrating ingredient, Hyaluronic Acid plumps the skin to create a smooth, youthfully line-free texture.
Comfrey Leaf Extract: it has natural anti-inflammatory and astringent properties that work to calm irritation, minimize pore size and clarify the skin.
Licorice Root Extract: soothes irritation and alleviates redness, making it ideal for overly sensitive skin types, while its rich antioxidant content protects against free radical damage.
Lemon Peel Extract: reduces the appearance of large pores and helps to lighten areas of hyperpigmentation.
Sage Leaf Extract: improves your skin's overall radiance and promotes the circulation for a healthy glow.
Lavender Extract: a natural anti-inflammatory, this botanical soothes irritation and hydrates dry, flaky skin.
Horsetail Extract: supports the production of vital skin proteins, decreases inflammation and enhances softness.

Cellmaxa

Adiposlim: a proprietary complex that helps eliminate stored fat deposits. As a result, problematic areas appear tighter and well-toned, with fewer dimples or bulges.
Adipoless: works with Adiposlim, enhancing the circulation, promoting optimal fluid drainage and helping to prevent further accumulation of the fat cells that lead to cellulite.
Hyaluronic Acid: attracts moisture from the atmosphere, making the skin appear full, smooth and plump. It also helps to lock in hydration for long-lasting results.
Squalane: this ingredient works with Hyaluronic Acid to replenish lost moisture, improving the tone of the skin surface with a silky texture.
Benefits
Reduces the appearance of cellulite on all areas of the body
Firms and tones the skin with natural botanical extracts
Contains highly moisturizing ingredients to eliminate dryness
Is an easy to use system with two simple steps
Can be used on all skin types
The FDA has not evaluated these statements and this product is not intended to cure or prevent any specific skin condition. Remember to read our labels and ingredient lists carefully and always follow the directions for application. If you have a history of skin allergies, a skin patch test is recommended before use. Avoid ingredients that are known to trigger an allergic reaction and discontinue use immediately should a reaction occur.